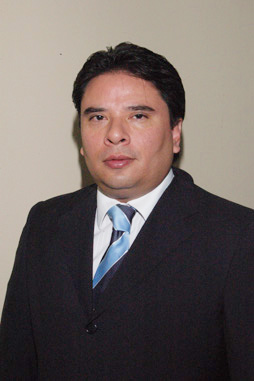 Experience & Credentials

Practice Areas
Concessions; Construction Commercial Law; Gaming Law; Entertainment Law; Intellectual Property Law; Labor and Employment; Litigation; Real Estate; Criminal Litigation; Economic Crimes; Contracts; Alternative Energy; Energy; Company Registration; Company Acquisitions and Sales.

Education
University of Panama (Law and Political Science, 1993)
Admitted 1993, Panama

Memberships
International Masters of Gaming Law; National Bar Association of Panamá; International Association of Gaming Attorneys (IAGA); Inter-American; Association of Industrial Property Law (ASIPI); Inter-American Bar Association; Inter-American Gaming Consultants Corporation (Director).

Languages Spanish and English

Born Panama City, Panama, May 9, 1968

Biography
Author: "Accusatory Role of the Attorney General Office"; several regulations in the gaming industry and articles related with gaming. Director of the Gaming Control Board, Republic of Panama, 2001-2004. Legal Advisor, Minister of Economy and Finance, 2000. National Director, Anticorruption Office, 1999.

Contact Information


Telephone: +507-269-8827

Fax: +507-269-8675

www.blandonyoung.com

Email: hyoung@blandonyoung.com
hyoungr@cwpanama.net